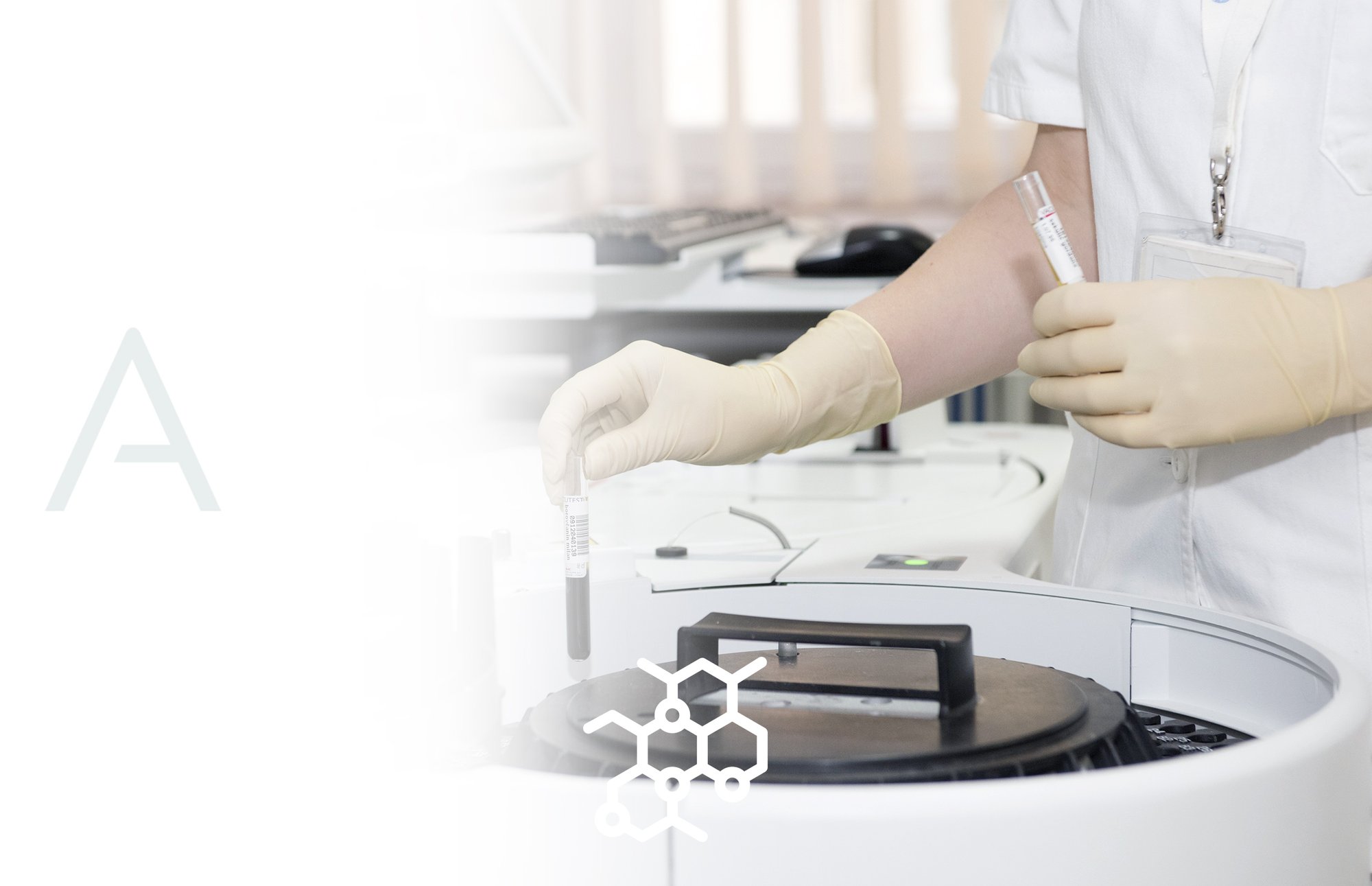 Acutis serves medical specialists who prescribe controlled medication.
Our advanced technology, instrumentation, and methodologies are managed by committed professionals who share a "no compromise" work ethic.



The truth is that not all labs deliver the same quality of service or can match our overall capabilities.




These capabilities include high-quality testing, fast turnaround time, and rapid service response.




Start testing with us today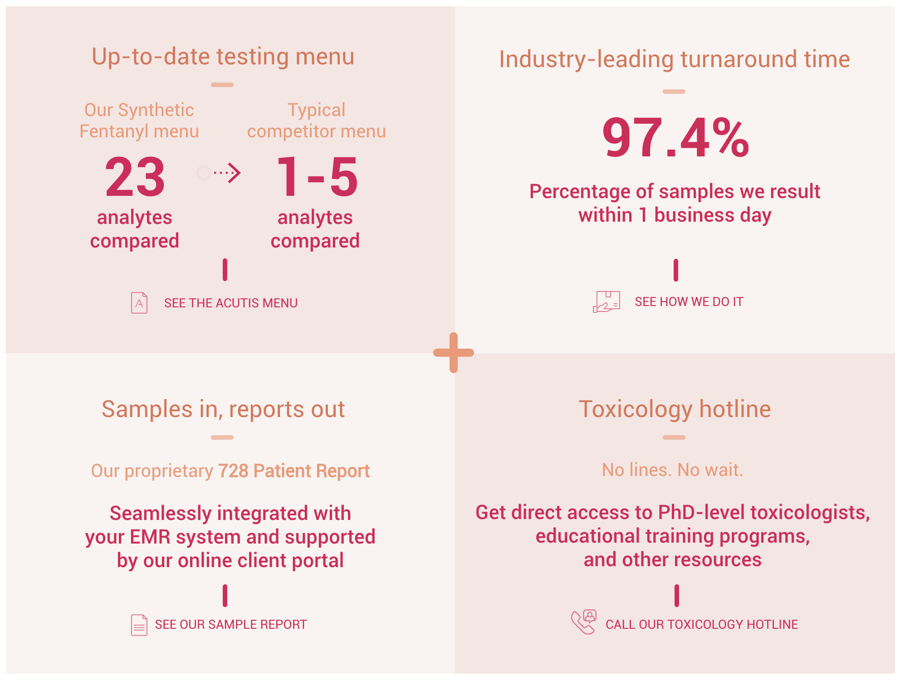 Our promise to you
INDUSTRY-LEADING TURNAROUND TIME
Your results are delivered rapidly, in as few as 24 hours, allowing you to act fast and intervene immediately if needed
Sharper cut-off values identify substances too often missed by ordinary testing, allowing you to provide the best care for your patients
COMPLIANCE IN TESTING PROGRAMS
Our advanced testing and practices conform to the payor, industry, and group compliance, protecting your practice
ADVANCED SCREENING WITH LC-MS/MS TECHNOLOGY
Our proprietary reporting, integrated with your EMR system and seamlessly supported by our online client portal, enables you to make clinical decisions with ease
If you want to know more about our substance use & addiction testing
While our menu of testing options is continually refined to meet today's clinical requirements, our commitment to innovation promises ever more accurate results.
You can always email or call Acutis and speak directly with one of our sales specialists to learn more.