Acutis Population Pulse Report
Acutis Toxicology & Drug Misuse Population Pulse Report
Our latest Acutis Population Pulse Report provides a deep dive into an analysis of millions of anonymized clinical toxicology drug tests from the last 3 years.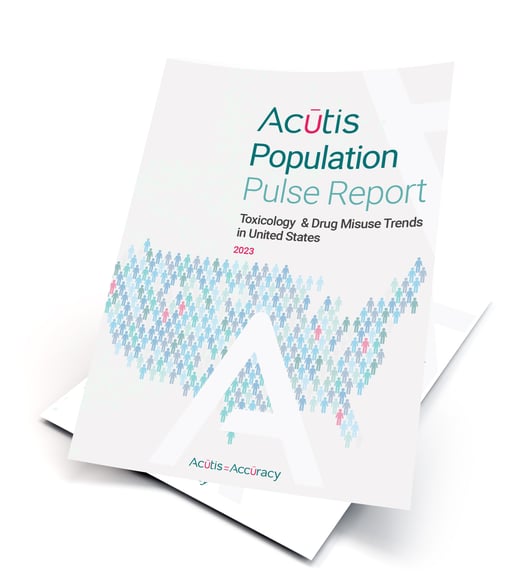 This in-depth report uncovers a pressing concern: the misuse of both prescription and illicit drugs, which endangers individuals of all ages and genders in this country, and the need for precise, rapid, and accurate testing.

If you'd like to access the most up-to-date insights on drug use and misuse nationwide, kindly complete the form below to download the report.
Toxicology Expertise at Your Service
We understand that you make life-changing decisions for your patients, and rest assured, we're here to deliver the most precise testing results.

We're just a phone call away if you need guidance on test selection, samples, and result interpretation.

Get a Copy of our Report